Facilitating access to patient tissues with A2E awards
Mark Travis, Professor of Immunology at the University of Manchester, was recipient of an Access to Expertise (A2E) award in 2018

The 6 months Costs included 5% Study co-ordinator, 32% Research Nurse and 5% Consultant time to facilitate clinical sample collection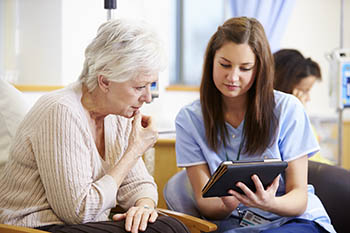 "My lab has been interested in determining how the immune system is regulated, and how this goes wrong in inflammatory disease. The use of mouse models has been fundamentally important in our work, but it is crucial that findings in mice are translated to determine how identified pathways are altered in human disease.
"However, obtaining clinical samples can be challenging, with help from research nurses essential in identifying potential study participants, sending out study information, consenting patients on the day of their procedure and co-ordinating obtaining the samples from the clinician.
 "One major challenge is acquiring the funding for the research nurse. This can be requested as part of normal grant applications, but if samples are required quickly to help finish off a study, things can be difficult.
 "In our case, last year we submitted a paper to a high-impact journal, which got favourable reviews but with requests for additional experiments requiring human intestinal samples. However, funding for obtaining such samples had just lapsed.
 "The Access to Expertise call came at an ideal time, which allowed us to apply for short-term funds (6 months) for a research nurse. This allowed us to perform the necessary experiments, and successfully publish our paper."