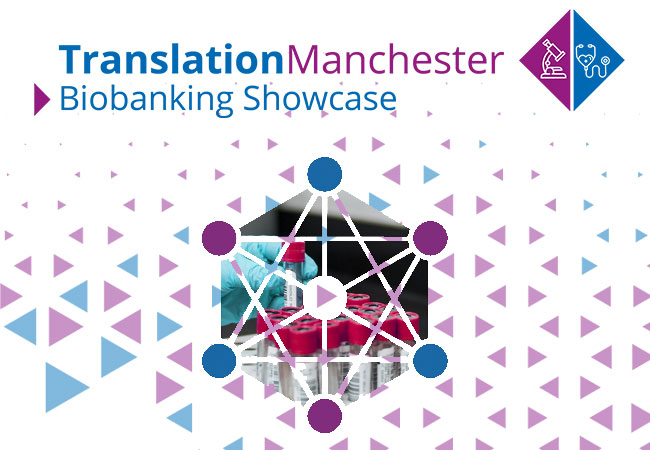 Translation Manchester Biobank Showcase 2020
This Translation Manchester Biobank Showcase will provide an overview of the samples and associated patient data held by a number of biobanks in Greater Manchester, and will outline the process researchers should follow to apply for access to tissue and patient data for translational research.
Getting access to patient samples and data is a significant hurdle for researchers who want to pursue translational research. Translation Manchester aims to facilitate and support the progression of discovery research to patient-centred research and clinical implementation.
We have established the Translation Manchester Research Network (TMRN) as a central resource which researchers can use to identify organisations and expertise across the 'One Manchester' system.
Within the TMRN we have a number of Manchester-based biobanks and a representative from each of these biobanks presented at the online event.
Manchester Allergy, Respiratory & Thoracic Biobank (ManARTS)

Renal biobank

Complex Wounds@Manchester

Manchester Foundation Trust (MFT) Biobank

Brain Bank Brain

Tumour North West

Manchester Cancer Research Centre (MCRC)

Biobank Salford

Biorepository and Northern Care Alliance Research Collection (NCARC)
Download a PDF brochure of this event: