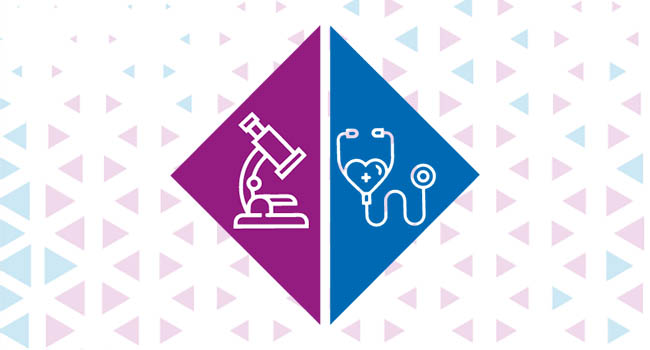 Translation Manchester Seminar Series – March 2022
The Translation Manchester Research Network (TMRN) brings together groups and organisations which support health-related translational research projects at all stages- whether they be in the early discovery stages or advancing towards adoption and spread. The TMRN is a one-stop shop for all of your translational research support needs.
Since February 2021, we have been running monthly online seminars open to all researchers across the University. This is a unique opportunity for you to connect with Translation Manchester Research Network (TMRN) partners and hear how they can help support and progress translational research projects. The growing network includes organisations from across the University, Greater Manchester NHS Trusts and industry. With network members supporting projects at each phase of the translational research pathway, this is your opportunity to meet them and develop future collaborations.
The last event of these monthly seminars was held virtually on the 23rd March 2022 13:00 -14:00. Speakers were Professor Fiona Thistlethwaite from iMATCH and Dr Kate Vaughan from the Cancer Research Project Manager Network.
Watch the video of the event and read further details on these partners below:
iMATCH
iMATCH is transforming the delivery of Advanced Therapeutic Medicinal Products (ATMP) to make them as routine to deliver as non-ATMP drugs.
How do you support researchers in Manchester?
iMATCH is an IUK funded programme that has several work packages stemming from an end to end approach to ATMP delivery. The University of Manchester is one of our 12 partners. The funding currently supports researchers to enable them to:
• Explore ways of maximizing patient access to ATMPs.
• Integrate sample collection for ATMPs within existing infrastructure.
• Optimise the extraction of cellular components which are suitable for scaled-up processing.
• Ensure safe delivery of ATMPs through education, communication and dissemination.
Along with our coordinating body, The Cell and Gene Catapult, we have hosted events at The University of Manchester to bring together and engage researchers across several disciplines under the ATMP umbrella, with the key aim to raise awareness of activity and researchers discuss relevant bottlenecks and provide support to engage and link up expertise to drive further innovative approaches.
At what stage in their research project should a researcher approach you for support?
iMATCH has a direct focus on the clinical delivery of ATMPs and thus can provide support across patient focussed research. Researchers can also get in touch at the bench to clinical transition stage (D4) to access guidance and direction, both from within iMATCH and the surrounding ATTC network and the interconnected landscape within the Advanced Therapies field.
Cancer Research Project Managers' Network
Integrating research management expertise into academic teams to deliver world leading cancer research.
How do you support researchers in Manchester?
This network aims to embrace the ethos of Team Science, to embed project management roles into collaborative research teams and to encourage researchers to recruit into support roles that meet their needs. By utilising existing experience and influence, we encourage and empower individuals to change perceptions and expectations of the project management role in order to enhance cancer research delivery.
Project Managers (PMs) use their professional skills and experience to support the whole project lifecycle, from contributing to clinical study design and grant writing, through assisting with literature reviews and paper writing, to delivering on reports for funders & ethics. PMs also perform 'traditional' project management tasks to ensure delivery against targets, budgets and timelines. The exact role of a PM will depend on the needs of the academic or research group and the strengths and interests of the PM, and they are increasingly regarded as being integral to the research team.
The network offers peer support, mentoring, training and development to PMs working in the field of oncology as well as offering advice to researchers who are interested in recruiting a PM to their team.
At what stage in their research project should a researcher approach you for support?
Project Managers support research across the translational pipeline.
We encourage researchers who think they would benefit from a PM in their team to contact us to discuss what these roles can offer. We can assist with job descriptions and will offer training and ongoing support to all new PMs working in cancer research.