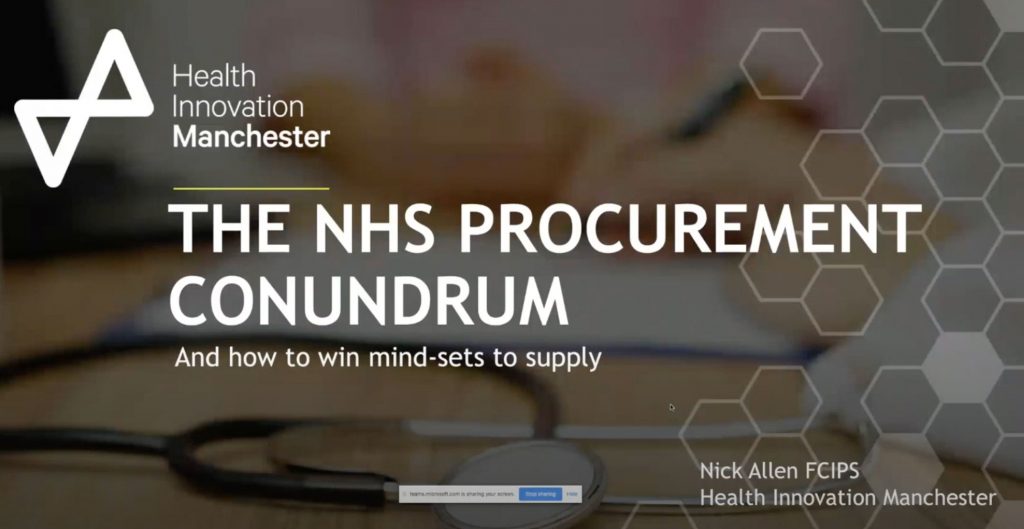 The NHS procurement conundrum, how to bring your innovation into the NHS
On the 23rd of March 2021, Nick Allen FCIPS, Industry Procurement Advisor at Health Innovation Manchester, provided an insightful presentation to the Translation Manchester Network on the "The NHS procurement conundrum – a guide on how to navigate the pit-falls, gatekeepers and brick walls and win midget to supply". This is an inspiring talk to anyone who is working on innovations with the potential to be implemented into the NHS.
The talk was followed by an interactive discussion with plenty of tips and advice for any academics planning to implement their discoveries in a clinical setting.
Watch the presentation below and subscribe to our YouTube channel to stay up to date with all our events.