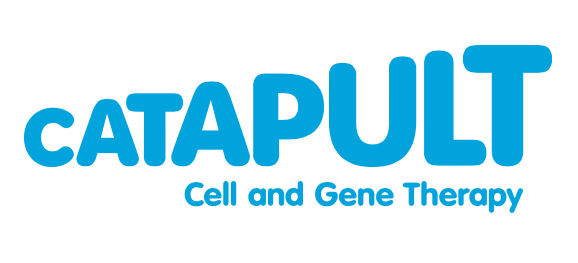 Translating your research: how the Cell and Gene Therapy Catapult can help
The Cell and Gene Therapy Catapult are supporting applications for the now open Translation Manchester Access to Expertise (A2E) funding opportunity.
Cell and gene therapies have emerged over recent years as providing promising solutions to various health challenges of unmet need.
More often than not, innovations in advanced therapies stem from breakthrough academic research. However, these therapies are complex to develop and commercialise. They require, besides time, funding and expertise that can be challenging to access, especially in a non-business environment.
Technology transfer and commercialisation teams within universities are doing an excellent job supporting individual research projects, yet to succeed in the competitive and rapidly growing cell and gene therapy sector further support is needed, e.g. from niche specialists who are keeping up-to-date with the latest advancements.
The Cell and Gene Therapy Catapult (CGT Catapult) understands that efficiently transitioning from bench to bedside involves good planning and strategising right from the start of a project. CGT catapult is a partner of the Translation Manchester Research Network.
CGT Catapult has formed partnerships with many academics across the UK over the years, to inform them and give them access to a range of capabilities that can help tackle the challenges faced in their therapy or technology development, including:
Identifying the most efficient and cost-effective route to clinic, while overcoming barriers in the development path.
Ensuring a new therapy is not only effective, but also safe for human use, and setting a bespoke plan to achieve this.
Designing production processes compliant with regulatory standards, that are reproducible and scalable to meet high demand, whilst remaining efficacious.
Demonstrating that the product is commercially viable, by showing that it addresses a need which existing standard of care is not able to adequately meet.
Selecting the most appropriate partners with the right skillset to grow a team sustainably.
Generating the data and evidence needed to position the product for raising private or public money or form a company.
Acknowledging the funding challenge seen in academia, CGT Catapult welcomes the opportunity to leverage existing or apply to new grant funding from several sources and support applications, including UKRI, charities such as BHF, CRUK, Diabetes UK and University-specific support funds, for example the current Access to Expertise (A2E), and the upcoming Confidence for Translation (C4T) schemes that enable University of Manchester researchers to access the expertise they need to unblock translational bottlenecks.
Contact the Cell and Gene Therapy Catapult
If you are working on a research project that addresses an unmet need in the field of cell and gene therapy, the CGT Catapult would love to hear from you to explore how we can work together and help you accelerate the translation of your research. For more information and to learn more about how we can support funding applications for the currently open Access to Expertise (A2E) opportunity, contact Mina at asimina.pantazi@ct.catapult.org.uk.
By Asimina Pantazi, PhD
Business Development Manager, UK North