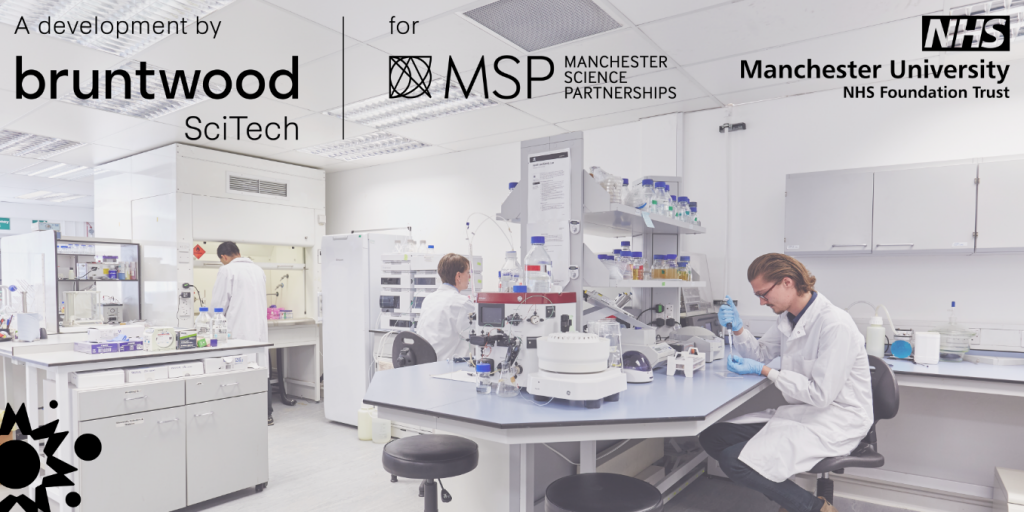 Innovation Campus Diagnostics event
Innovation Campus Diagnostics event
Date: Thursday 10 November 2022
Time: 8.30am to 11am
Location: Citylabs 1.0, Nelson Street, Manchester, M13 9NQ
The last three years have seen a huge shift in global focus and awareness of the important role of fast, accurate diagnostic tests – both for the health of the population and the significant wider influence on the economy.
Co-location and collaboration between public, private and academic organisations has never been so important, and so we welcome you to find out more about tapping into this very well-connected network in Manchester.
Researchers, academics and clinicians are invited to join senior leaders from the UK's largest NHS trust – Manchester University NHS Foundation Trust (MFT) – and its commercial partner Bruntwood SciTech (a partnership between property company Bruntwood and Legal & General), for a discussion and insight as to how the commercial partnership can benefit their strategic and research goals.
This Innovation Campus Diagnostics event will see Professor Rick Body, MFT Group Director for Research and Innovation, Dr Tim Felton Director of MFT's Diagnostics and Technology Accelerator (DiTA) and Dr Kath Mackay, Bruntwood SciTech Director for Life Sciences, come together, alongside experts from co-located diagnostic companies based at the Citylabs campus. These include:
QIAGEN, the global diagnostics company, which occupies 100 per cent of Citylabs 2.0 and opened its Global Centre of Excellence for Precision Medicine in November last year
Yourgene Health, specialists in molecular diagnostic solutions for reproductive health, precision medicine and infectious diseases
LumiraDx, representatives from which will give insight into its next generation point of care diagnostic business platform.
In addition to talks, there will be networking opportunities and refreshments will be provided.