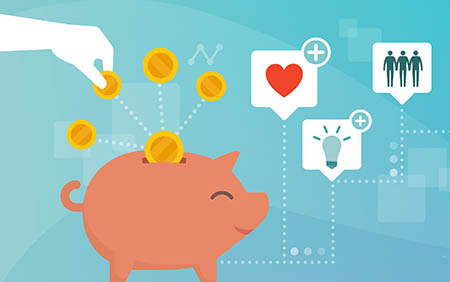 Translation Manchester Accelerator Awards Announcement

Translation Manchester is pleased to announce its 2022 funding call – Translation Manchester Accelerator Awards (TMAA).
This new call brings together two institutional translational research funding streams under one umbrella, with funding available from either MRC (via the 2022-25 UKRI MRC IAA award) and Wellcome (through the Translational Partnership Award, TPA). This represents a unique opportunity for researchers to progress their translational research.
The overall aim of the call is to facilitate progression of research projects along the translational pathway, unlocking bottlenecks, and bringing the University's innovations closer to patient impact.
TMAA application forms will be available from the Translation Manchester website shortly and applications will be accepted when the call officially opens on the week commencing the 25th of April 2022. Translation Manchester and Dr Sam Butterworth will host an online information session on the new TMAA call on the 27th April at 1pm, which will cover the new call structure, the remit of the new schemes (see below), the application process and relevant deadlines. To sign up for this workshop please register via this Eventbrite link.
For all schemes, outcomes will be announced late October 2022 and funding released in late November 2022.
The TMAA call will consist of two funding schemes:
Access to Expertise (A2E); awards up to the value of £25k, for projects of 6-9 months in duration. Supports access to appropriate technical expertise required by a research group to unlock translational bottlenecks, for example bioinformaticians, statisticians, research nurses and/or clinicians time, regulatory advisors, entrepreneurs in residence or industrial secondments. A2E awards will be funded through the Wellcome TPA. It will be one stage application process with a deadline of the end of July (TBC).
Confidence for Translation (C4T); awards up to the value of £75k, for projects up to 12 months in duration. The award encourages interdisciplinary working to address major challenges in translational research, and support the progression of existing research projects along the translational pipeline. This new scheme combines the former Confidence in Concept (CIC) and Project for Translation (P4T) Schemes from MRC and Wellcome respectively. Successful C4T awards will be funded from either the URKI MRC IAA or the Wellcome TPA with the decision being made by the peer review panel. The C4T call will be a 2-stage application process with an initial EOI deadline of 20th May 2022. Selected applications will then be invited to submit a full application with a deadline at the end of July.
Translation Manchester supports translational research across the university by helping overcome the bottlenecks and hurdles that can make the progression from research to a healthcare outcome challenging. Translation Manchester does this by:
acting as a central hub to bring together the expertise, facilities and networks within the university, NHS trusts and other partner organisations that are required to progress research towards a healthcare outcome.
pump priming translational research,
providing training,
providing bioinformatics expertise to build capacity in this area, and
building connections between academics, clinician, and industry.